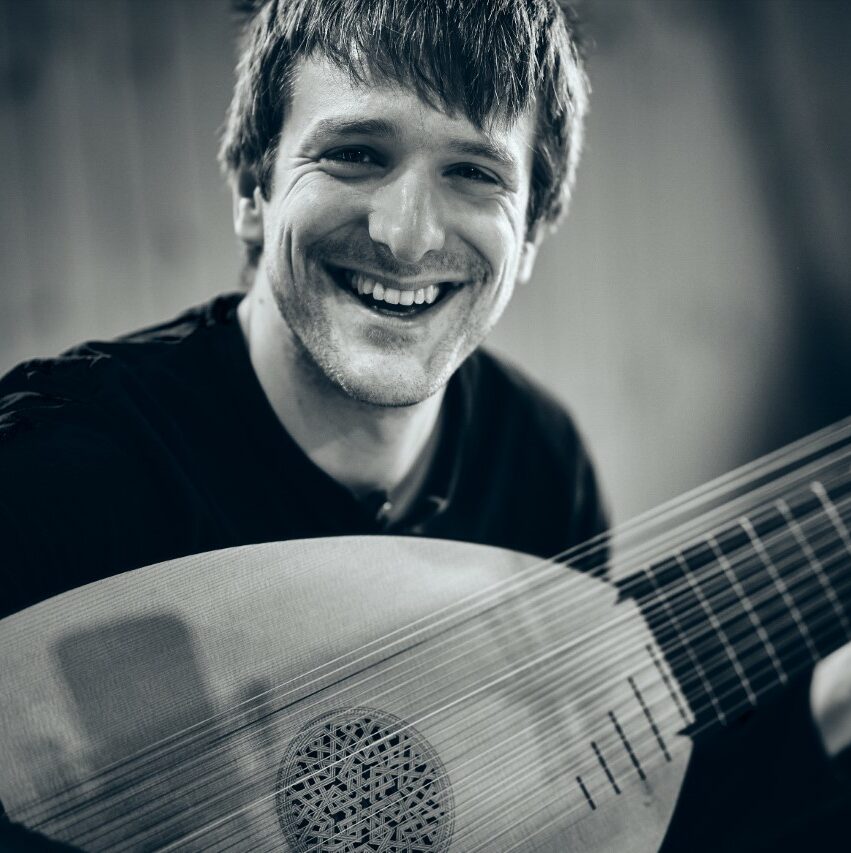 Als Gitarrenstudent von Professor Vegard Lund am Barratt Due Music Institute in Oslo wurde Jadran Duncumb als Finalist beim Wettbewerb des BBC zum "Young Musician of the Year" gekürt. Beim Wettbewerb des norwegischen Rundfunks gab er als Solist sein Debüt in der Londoner Wigmore Hall. Danach studierte er am Royal College of Music Laute und vertiefte weiterhin seine Kenntnisse in der klassischen Gitarre bei Jakob Lindberg. Die große Menge und Vielfalt des Lautenrepertoires hat ihn jedoch stark beeindruckt. 2016 schloss er als Lautenist sein Masterstudium bei Rolf Lislevand an der Staatlichen Musikhochschule in Trossingen cum laude ab und gewann im selben Jahr den Lautenwettbewerb von Maurizio Pratola in L'Aquila, woraufhin er zu vielen Soloabenden als Lautenist eingeladen wurde.
Derzeit arbeitet Jadran Duncumb mit zahlreichen europäischen Barockorchestern zusammen, mit denen er konzertiert aber auch Aufnahmen tätigt. Er ist Mitglied des Ensembles Barokkanerne in Oslo und des Ensembles Mare Nostrum in Rom. Sein Hauptaugenmerk liegt jedoch auf der Kammermusik mit Laute und Barockgitarre. 2011 gründete er zusammen mit der Geigerin Kinga Ujszászi das Duo Repicco, welches sich dem Repertoire des 17. Jahrhunderts widmet. Weitere Kammermusikpartner sind sein Bruder und Fortepianist Emil Duncumb, weiters der Gambist André Lislevand, die Sopranistin Giulia Semenzato, der Geiger Johannes Pramsohler, die Geigerin Lina Tur Bonet und schlussendlich der berühmte Geiger Giuliano Carmignola.
Jadran Duncumb hat soeben seine dritte CD-Aufnahme als Solist bei Audax Records mit Werken von J. S. Bach "works for Lute" veröffentlicht, die im Jahr 2020 veröffentlicht wurde und für die er im Jahr 2021 eine "Diapason d'Or" erhielt. 2017 hatte er bereits eine Solo-CD mit Lautensuiten von Silvius Leopold Weiss veröffentlicht und 2018 ebenfalls eine Solo-CD mit Werken von Silvius Leopold Weiss und Johann Adolph Hasse. Seit Oktober 2021 unterrichtet er Laute an die Civica Scuola di Musica Claudio Abbado in Mailand.
---